Ready to Go Digital? Here's How It Works
We provide a variety of in-house and on-site document scanning, imaging, and document management services, including:
File Scanning and Digitization

Creation of Text-Searchable Documents

Integrating Most Records Management Systems
Your documents are picked up, scanned, and processed at our secure facility. Only certified DocuScan Guys team members will have access to your documents from the time they are picked up to when your digitals are delivered to you.
DocuScan Guys will also retain your documents for 30-45 days after you receive your project digitals. We will then either certify-shred them or return your documents in original condition.
If a document is needed during the scanning process, all you have to do is ask. We will immediately pull your document, scan it, and upload it directly to our cloud for your retrieval.
If security or compliance requires that your documents be on-site during scanning, then we will bring our team of professionals and top-of-the-line equipment straight to you, anywhere in the United States.
First, we hand-select a team that specializes in your document type. Once we arrive, we set up all our equipment and get to work. You go back to work, we digitize your documents, and you walk away with your documents on a hard drive and, if you want, uploaded to our secure cloud service.
How It Works
We limit the disclosure of protected information to only the team members needed to complete the project. Our process is simple and secure: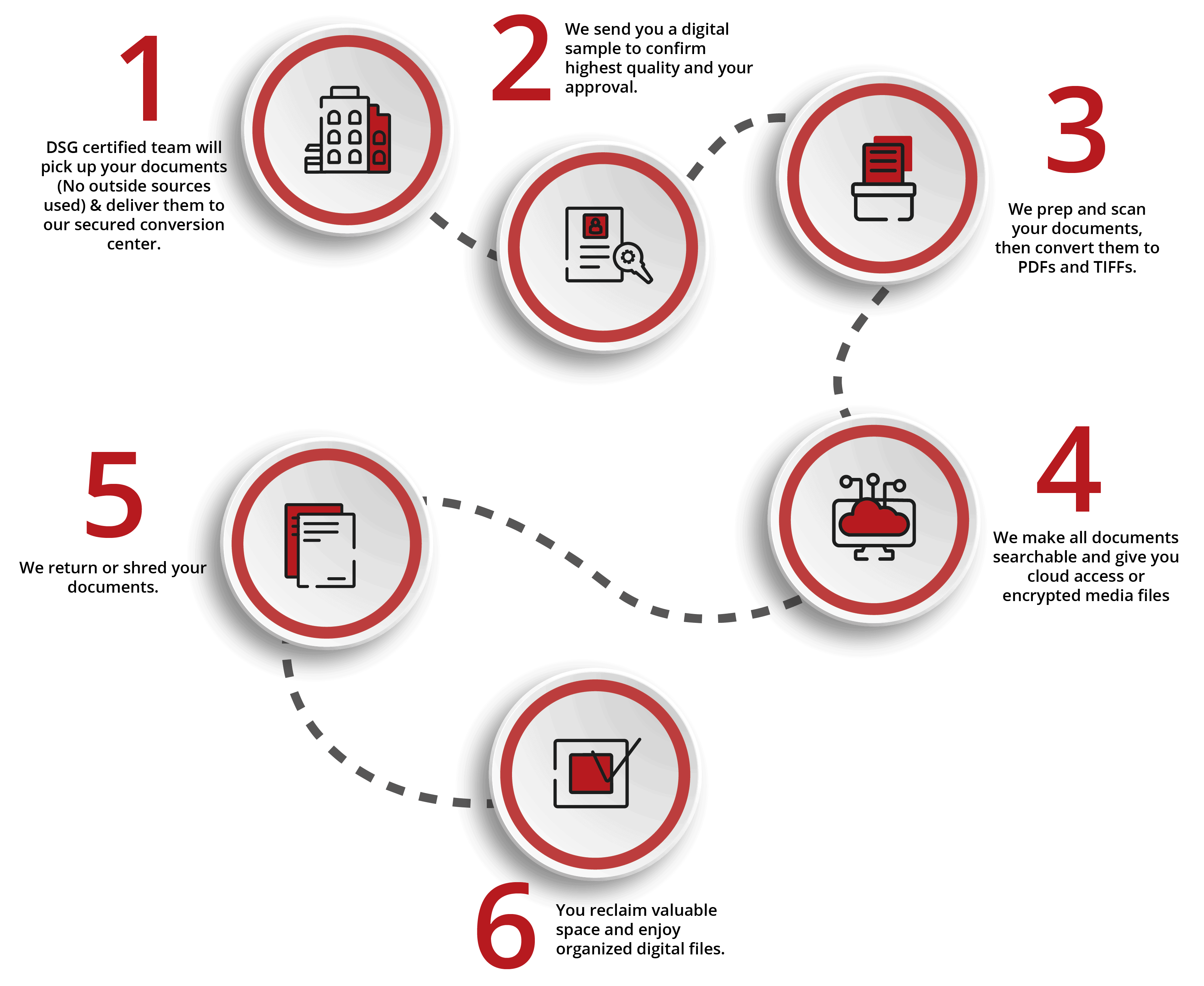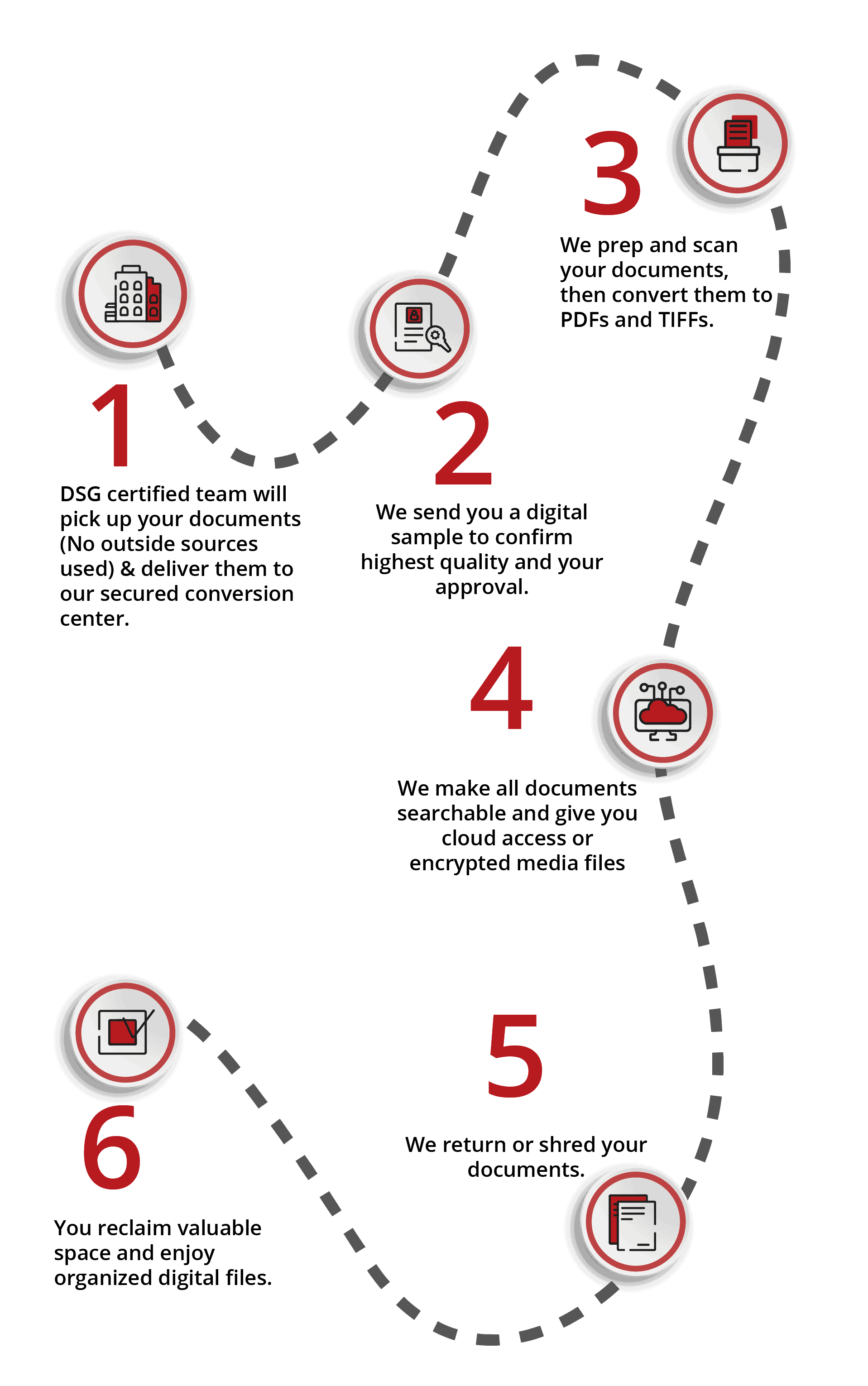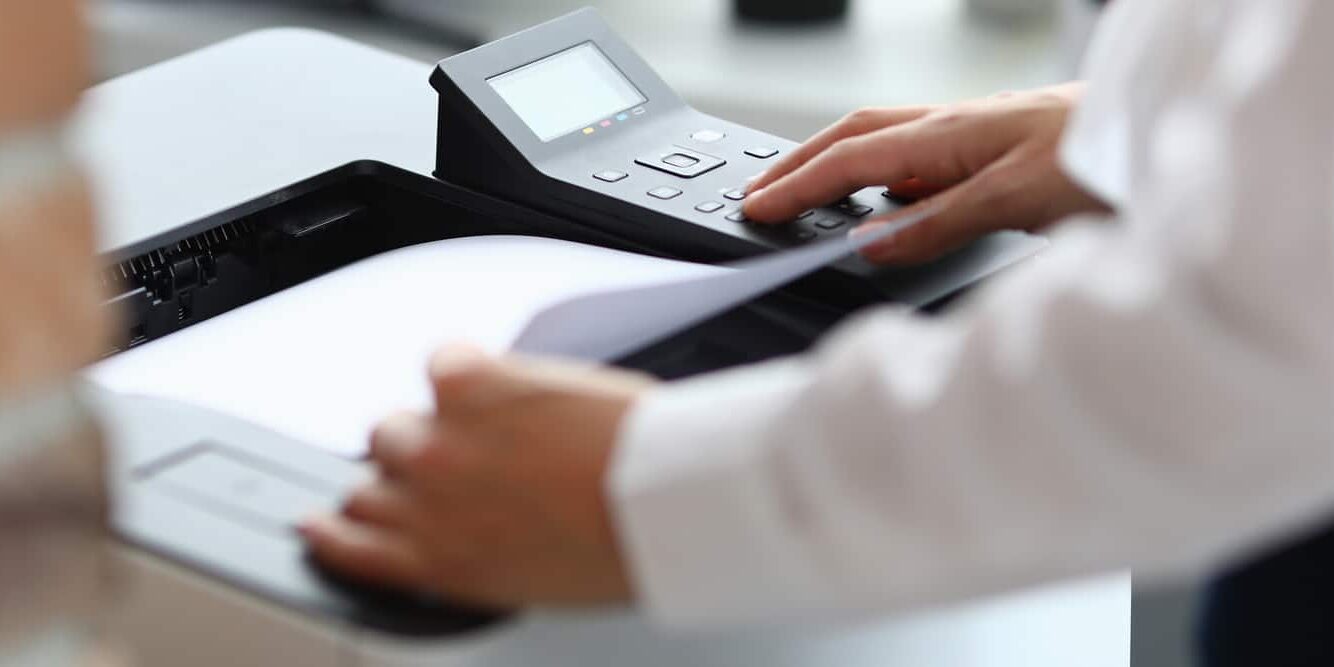 At DocuScan Guys, we specialize in digitizing well logs and other oil-and-gas documents. All logs are a single scan. We don't "stitch" or "sew" these important documents together.
Delicate Document Scanning
Our high-quality production scanners can handle:
We can handle large format documents up to 48-inches wide and 60-feet long in full-color or black-and-white, including:
Cloud Subscription Service
Our cloud subscription service maintains the highest level of security and is compliant with all industries' security requirements (including HIPAA).
Having your documents in the cloud allows your employees to have instant access to all necessary documents. Data is backed up several times daily to our secure server for maximum data protection.
Importantly, data capture systems are maintained on a separate and isolated network which protects your critical information against potential hacks and network intrusions. Similar to our secure scanning facility, all our cloud technology is access-protected and password-protected.